Reading is my favorite thing.  When younger I read mostly fiction, both classic and modern.  Little Women by Louisa May Alcott will forever be my favorite.  Jo March is my hero.
Over the last few years my focus shifted to books on trauma. The following is not inclusive of all the great books I've read but; they are special for various reasons—the wealth of information contained within the pages, the biblical perspective, or the innovative research. One thing they all offer is hope. I also picked books written not only for mental health professionals but for survivors too.
by Donna Jackson Nakazawa
The first book on my list is one I haven't read yet, but it's next up. Because I've heard so many good things about it, it makes the list without me reading it first.  If you're leery just skip to the next book and I'll report back once I've read "Childhood Disrupted."
Childhood Disrupted focuses on the connection between adverse childhood experiences (ACE) and adult health. Research confirms that the traumas of childhood can lead to significant adult diseases—cancer, heart disease, autoimmune disease, fibromyalgia. Fortunately, the author does not leave us with the bad news but offers insight into how to reset biology and heal.
by Bessel van der Kolk, M.D.
Where to begin with this book.  I've read it three times.  My level of knowledge increasing exponentially with the turn of every page.  Dr. Van Der Kolk is a pioneer of modern trauma therapy.  His research on the connection between body, mind and spirit is revolutionary.  It's a little heavy on the clinical content but worth wading through for the insight into how trauma impacts the whole person.
Being a proud self-proclaimed trauma geek, it thrilled me to attend one of Dr. Van Der Kolk's conferences. And, yup, I asked for his autograph and a picture.  He's a trauma research movie star.
by Jan Morrison
This is the first book I read after realizing I needed help for my childhood sexual abuse.  I found hope and reassurance in its pages. I was not an anomaly, a solitary, damaged freak. There were others just like me. Warmth swept over me, hugged in the knowledge that if others found help, so can I.  
She wrote it for teens but the compassion and biblical insight translates across all ages.  Jan, a survivor herself, shares stories from teens she has met throughout her speaking travels. Offering hope and healing for all.
by Diane Mandt Langberg, PH.D.
This classic also shares stories of hope and healing but from the perspective of a professional counselor. She draws on client experiences but most of the book centers on her professional and biblical insight into what is helpful in healing from sexual abuse. 
It is an older book; published in 1999 and though much of trauma work has transformed in the past 20 years, her biblical perspective and insights make this a timeless treasure for survivors of sexual trauma.
by Nadine Burke Harris, M.D.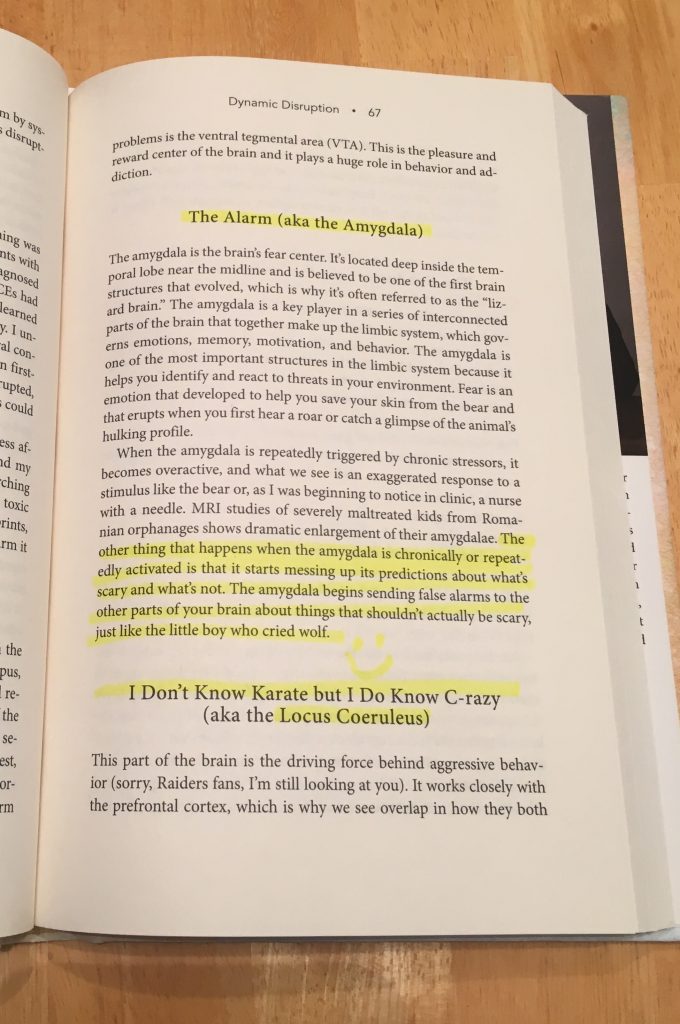 The newest book in my collection and the most underlined. It, like Body Keeps the Score and Childhood Disrupted, does not speak directly to childhood sexual abuse but whenever the phrase "adverse childhood experience" is used you can insert childhood sexual abuse (CSA) instead.  This book refuses to ignore the impact of sexual abuse in childhood. It is a vital read for CSA survivors; answering the whys and hows of physical disorders, fibromyalgia, cancer, autoimmune disorders, heart disease ties to childhood sexual abuse.
From time to time I'll come back and add to the list. It is a fraction of the great books written to help survivors and those who work with them.  I believe these are the ones most beneficial to someone searching for initial answers to the effects of sexual trauma on the body, mind and spirit. I am grateful to live in this day of extensive trauma research with new discoveries into how to help people heal and restore happening every day.